Removed old shed and erected new one. Replaced fencing
Although I was at work all the time, efficient e-mails/phone messages ensured that what I wanted done was done. The garden has been left spotlessly tidy and the work looks good!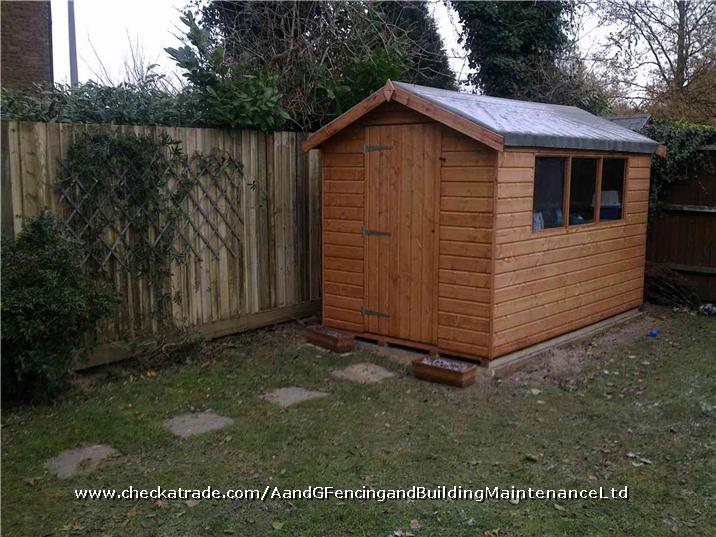 Perimeter Fence, Deck and Pergola
Simon and Ryan recently built a short fence around the perimeter of my front garden and a deck and pergola in the back garden. I am really delighted with the finished work: the front fence is really solid and Ryan even did a bit of repair to some brickwork which wasn't charged for. The deck and pergola in the back garden have been really well done and it's now over to me to do some landscaping to show them off. Simon had done some fencing work for me previously and I had no hesitation in asking him to complete this recent project. I can recommend him without hesitation.